Polka Dot Design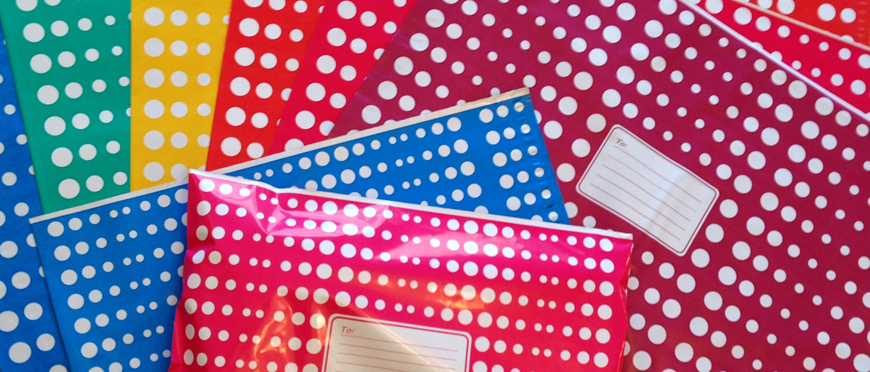 Our coloured polka dot design plastic mailing bags come in a variety of colours. The colourful spotted design will ensure your parcel stands out during transit to your customer, helping enhance your company's identity.
These mailing bags incorporate a permanent self-seal closure and are made from white/black 55 micron co-extruded low-density polythene, making them 100% opaque.
Colours available are: Pink, Purple and Black - more colours to follow.
There are no products matching the selection.
This is a custom CMS block displayed if category is empty.
You can replace it with any custom content by building CMS block
with such an id - id_category_empty.