With a Carry Handle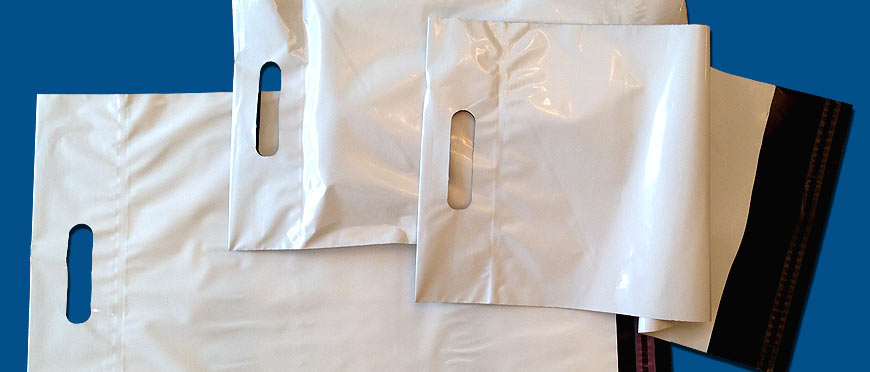 These white/black co-extruded PE mailing bags come with a punched carrier bag handle which has been designed to allow easy handling through your distribution channel.
These mailing bags are a great option when sending out heavy goods, or items of value, as they are high strength, completely opaque and offer superior protection for your goods whilst in transit.

These mailing bags with carry handle incorporate a permanent self-seal closure and are made from a 60 micron co-extruded three-layer low-density polythene, making them totally opaque.


These mailing bags are 100% recyclable and are manufactured in the UK.
These Black/White Co-Ex mailing bags are produced using a 60 micron 3 layer co-extruded material meaning they are 100% opaque and super tough...Exceptional quality at a great price!

This mailing bag has a punched carrier bag handle in a header section and has been designed to ensure the safe transportation of your goods. A clear position with which to carry the dispatch bag to ensure your items arrive safely and undamaged to your client.

Learn More

These Black/White Co-Ex mailing bags are produced using a 60 micron 3 layer co-extruded material meaning they are 100% opaque and super tough...Exceptional quality at a great price!

This mailing bag has a punched carrier bag handle in a header section and has been designed to ensure the safe transportation of your goods. A clear position with which to carry the dispatch bag to ensure your items arrive safely and undamaged to your client.

Learn More