Custom Mailer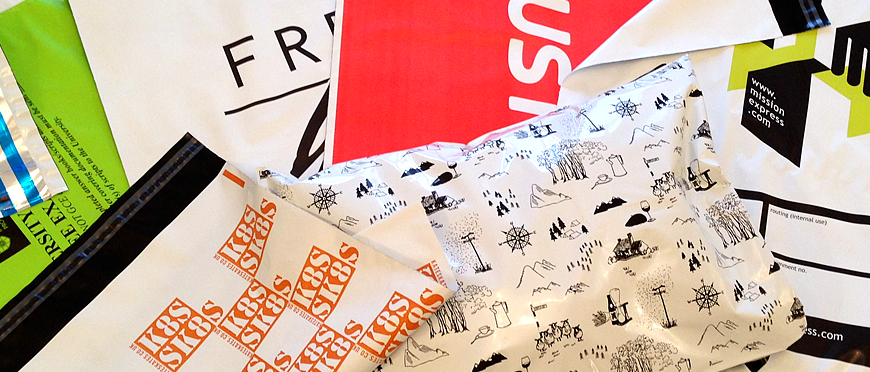 First impressions are always essential when sending your goods through a logistics network, so why not use a custom printed mailing bag or postal sack to turn your package into a promotional marketing tool.
By incorporating a custom printed polythene mailing bags or polythene envelopes into any campaign, they can facilitate the sales message being conveyed whilst underlining your corporate identity. They also provide an ideal mailing solution by delivering your products in a good condition and reducing your postal costs.
Our custom printed mailing products can be made from single layer PE material or three layer co-ex PE material which can offer added strength and opacity. All our polythene mailing bags and envelopes can be printed up to 8 colours.
Many additional features can be incorporated in to our products, such as:
Permanent, Resealable or Tamper Evident Closures.
Sequentially numbering & Barcoding.
Printing up to 8 colours.
External Pouch and lateral seals.
Punched carrier bag handles.
Mono-Layer or Co-Extruded PE materials.
Side-Weld or Skirt Side-Weld.
For a free no obligation quotation, either call our sales team on 020 8688 7778 or click here to complete our online form.